Living on a big rock myself, the rocks aren't an issue here - they're everywhere lol That being said, there are now more that 17,000 people in our Whidbey Island Rock Group, so it's important to find more sustainable sources for rock painting.

If you live in an area where rocks are harder to come by, you can easily find them at home depot, your local nursery or a local quarry.

Home Depot carries several versions of river rock. I purchased 3 different types - both the large and small white river rocks you can see pictured above, as well as a more natural, darker colored river rock that I didn't take a picture of.

The white river rocks work well if you need rocks that are more uniform in shape and size. Unless you need a lot of very small rocks, I'd recommend starting with the larger size as it also has smaller rocks in it as well. If you purchase the larger size, you'll get a broader assortment of sized.

The darker rocks have a larger variety of sizes and shapes. I wasn't in love w/them at first because they take more coats of paint to cover. I started spraying them with a coat of primer - that solved the problem. The primer dries in minutes and makes it very easy to cover the rocks with a coat of paint. I use white primer because the base color I use on the rocks is white but I've heard the gray primer works well if you're intending to paint a darker color base coat.

The rocks are only $12.00 a bag. I'm including pictures below so you can get a sense of the difference in sizes between the two bags.

Again, if I were only going to purchase one bag, I'd purchase the large size because it has both large and smaller rocks in it. The small size has a lot of really small rocks that aren't practical for what I'm using them for.

I have a friend that works at a local quarry, he told me I can come by anytime and get as many rocks as I'd like in any shape or size. You can also get them from your local nursery. Our nursery charges only $1.00 for a 5-gallon bucket of rocks - be sure to bring some muscle with you to do the heavy lifting ;)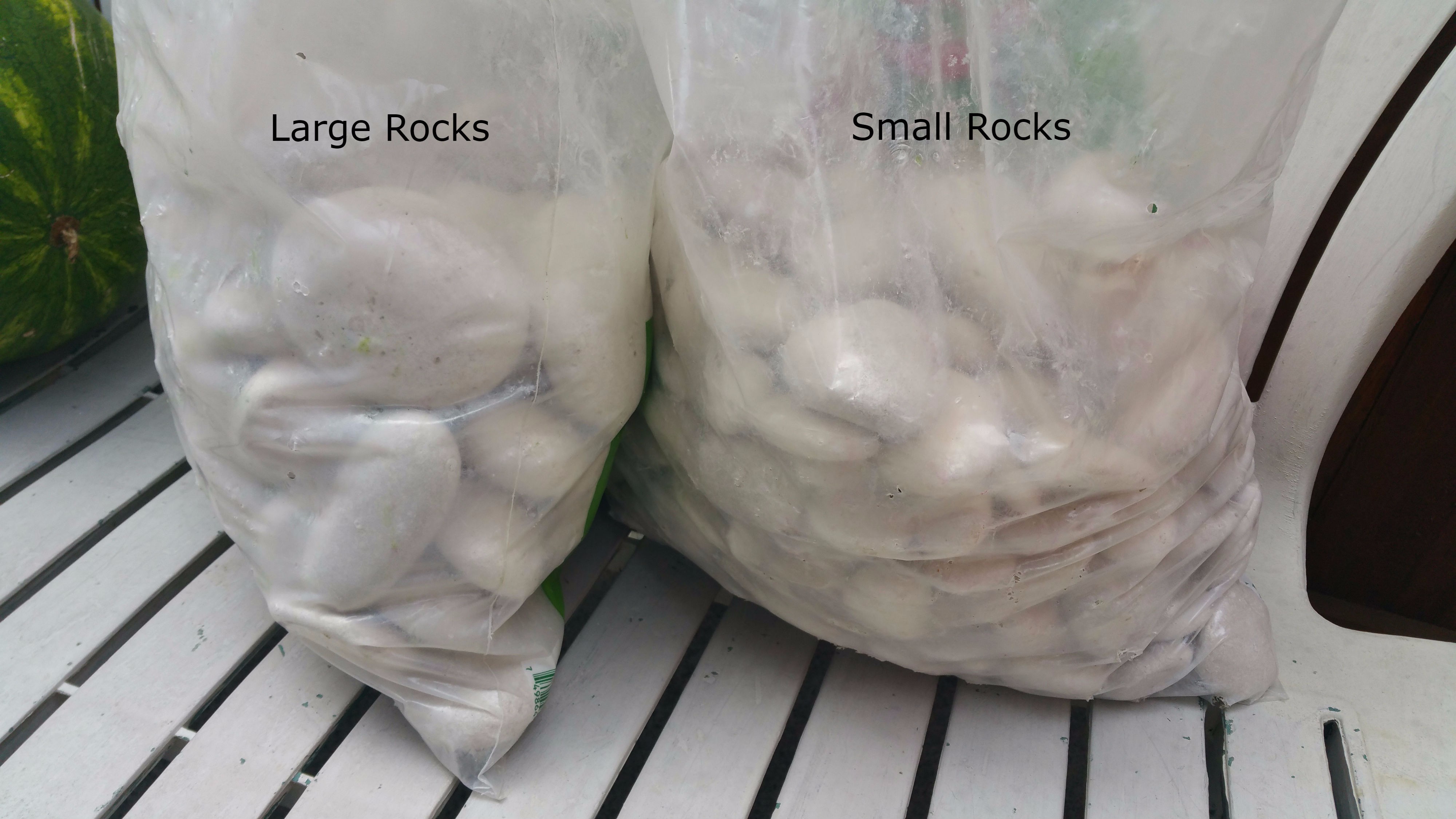 As you can see by the photo, the large bag has a lot more rocks that are usable for this type of project.
If you have other ideas as to where we can find the perfect rocks for our (very addictive) hobby, please post in the comments below so I can add to this post.
You can learn more about the history of
Whidbey Island Painted Rocks here
.
Happy Rock Hunting!!